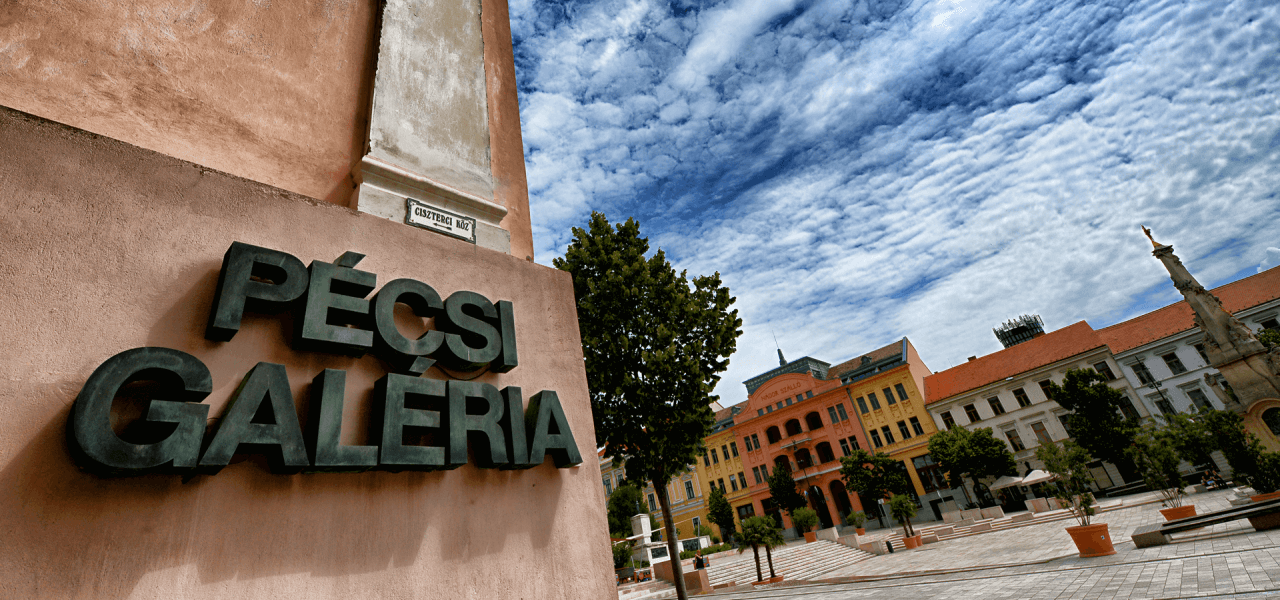 Pécs, Széchenyi Square
Openinhg hours:
Wednesday - Thursday: 1 pm - 5 pm
Friday - Saturday: 11 am - 5 pm
More than 40 years ago, in 1977, the City Council of Pécs established the first exhibition venue presenting contemporary art in the News reader of Színház tér, and Sándor Pinczehelyi was appointed to take charge of it. The exhibition hall in Széchenyi Square was opened under the name of Pécs Gallery in 1979, thus by 1981 exhibitions had been held at two locations. With the opening of the Small Gallery of Pécs in 1984, the institution was expanded with a new location, and it has been operating as an independent institution since 1997. The Pécs Gallery and Graphic Workshop organized 20-22 exhibitions a year, as well as held exhibitions in Hungary as well as in several European countries. Its thematic exhibitions (Woman, Drawing, Line, The Nature, etc.), applied graphics (Posters) and architectural and design exhibitions have gained national and international fame. Around the turn of the millennium, the institution underwent several changes, the Small Gallery of Pécs was closed down, however, in 2010 the institution was expanded with a representative exhibition space: m21 gallery. Over the past four decades, the Pécs Gallery has become a significant meeting point of domestic and international art life, representing the artistic and cultural life of Pécs and Baranya in a worthy way.